Cable Plant Infrastructure
Axios provides expertise in advanced structured cabling systems and networks. Cable Plant Services keeps our clients ahead of the technology curve by adhering to industry standards in structured cable environments such as BICSI, NEC, TIA/EIA, NEMA, and IEEE. Axios provides infrastructure cable plant design and implementation services to ensure that sufficient communications cabling is provided between telecommunications rooms to potential equipment locations, including printers, computer workstations, wireless access points, and other technology devices.
Cable Plant Infrastructure

Axios's Digital Transport Group delivers design and implementation services for the build-out of information transport systems. We provide quality services to both private sector and government clients. These solutions include Structured Cabling (Inside & Outside plant), Network Engineering and build outs, Data Center, Presentation Systems, CCTV, Access Control systems, and wireless networking solutions. Axios is certified to design and install structured cabling systems and offer warranties of 15 to 25+ years for most major manufacturers.

Axios's Cable Plant Group is staffed by industry certified RCDD's experienced in the design and installation management of all cabling media types including:
Fiber Optic
Coaxial
Category 5E/6
Just to name a few. All installation technicians are trained in accordance with BICSI and other established industry standards for on the job training.
---
Contact Us Today!
We're always happy to help you with any questions.
CONTACT
Axios Services is an established information technology systems integrator since 1996 with business experience providing and supporting enterprise level turnkey solutions to Commercial, Private and Governmental sectors.

If you have questions, please feel free to contact us using our contact email or the form.

info@axssllc.com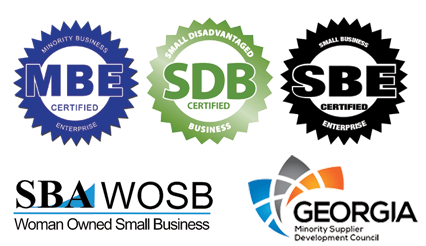 ---